Click
here
to return to main page.
---
Hull City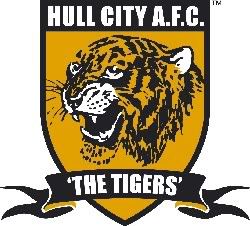 Click
here
to view for team statistics.
Click
here
to view for squad statistics.
Fantasy Top Pick: Turner (4.5)
Fantasy Good Pick: Geovanni (6.0), Mendy (4.5)
Fantasy Gamble Pick: Bullard (6.0)
Note: The parentheses ( ) after a player name states his price.
---
And here comes the greatest half-season team on the Barclays Premier League. As a newcomer last season, the Tigers shocked a lot of football fans as they came and sit on the top quarter of the table for quite a long time under the coaching of Phil Brown. However, their second half of the campaign was a totally different story. If not for the foudation they had built for the first half of the season, they would have say "bye bye" to the Premier League.
Goalkeepers and Defenders
Michael Turner and Michael Turner only. As the main pillar of the defensive line, Turner did superbly well for a league newcomer last season. His influence is concretely shown by his 23 bonus points earned. Besides his strong defense, his great header had also helped him to earn 24 goal points last season. His value of 4.5 is proven to be a good bargain, but will him lead his teammates for great scores again or his scores will let down by his teammates?
Michael Turner
As for keeper, never ever pick theirs. Given that they have almost no change on their defensive line-up, it's expected that they will concede a lot of goals again - unless Myhill or Duke have suddenly became very reflexive.
Who's the hero of the Tigers? He's Geovanni! Having released from Manchester City last year, Geovanni joined Hull City for the sake of regaining his pride and glory, and fortunately, he did it - almost perfectly. As a attacking midfield, he chained the offense of Hull nicely for the first half of the season. It was because of him Hull was able to produce some surprising results against Manchester United, Chelsea and Arsenal.
Besides him, Mendy is also a great lad from Hull. Even with such limited playing time compared to Geovanni (approx 2/3 of him), he was able to deliever 2 goals and 6 assists last season. It's expected that Phil Brown will give him more chance to prove himself this season. Not to be forgotten as well the ex-cottager Jimmy Bullard. His absence from the late stage of the season makes us doubt of his performance, but if he can regain his form after he recovers, who knows if he'll fortify Hull's midfield line to their best this season?
Forwards
With only three strikers up to date on the FPL's list, I can't recommend any of them to you. How can I recommend when the highest scorer only got 65 last season? I don't even have any reason to elaborate on them. Good luck to them and to you if you picked them.
AND finally I've completed the top half of the FPL pre-season analysis. Thanks for all the ones who supported this blog since its birth and please, continue your support! =)
---
08/09 Game Season Statistics
Top Pointers: Geovanni (126)
Most Clean Sheets (Defensive Line): Zayatte (7)
Points per Value: Turner (27.1)
Points per Game: Duke (4.1)
---
Click
here
to return to main page.