Now I only realized Fantasy Cup had been started on last gameweek! Have you qualified for that?!!
---
My predicted results of matches this week.
---
Fantasy Focus
Analysis of big showdowns this week.
Fulham vs Manchester United
Prediction: 1-0
I'll still back Ferguson even if his squad is without eleven first team players if he is to play at Old Trafford. What if they'll travel out of Manchester? I think even the most loyal fans of United will doubt about that.
Apart from the injuries, there are still a couple of reasons which reinforce my point of view that Fulham will win:
The cottagers had just qualified for the next round of UEFA Europa Cup, which is an obvious morale booster;
Manchester United don't have quite a good record against team with rock solid defence. Apart from Liverpool, Chelsea, Aston Villa and Burnley all have tough defences.
Unless Sir Alex Ferguson comes up with a miraculous formation or Ryan Giggs is able to feature to provide the creativity needed, otherwise the red devils may even have difficulty in scoring goals. With these I will back Hodgson to win this time.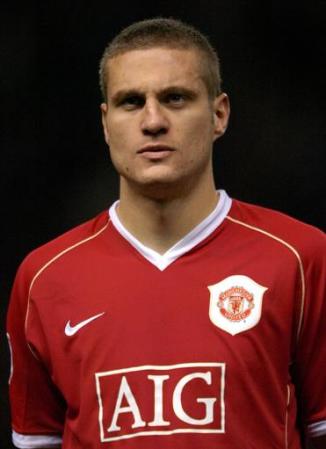 Subbed out at 59 min 55 sec last game!!
Manchester City vs Sunderland
Prediction: 3-0
Manchester City will set to restart their campaign when they face Sunderland at their home ground this weekend. Manchester City's unbeaten streak came to an end after a humiliating 3-0 defeat to their Champions League position competitor Tottemham Hotspur, while Sunderland is on an outstanding poor form having only getting five points from their last six.
I think City should dominate the game with three goals or more to release their frustration after having failed to break Tottenham's defence. Carlos Tevez is the man to be noticed as this little beast is hitting his top form. Sunderland who is having a too awful form is just too far away to be trusted.
Grab him fast!
West Ham United vs Chelsea
Prediction: 1-2
It'll be very merry at London as West Ham hosts Chelsea at Upton Park. In normal circumstances, I'll predict Chelsea to win easily... but wait! The 2-1 victory against Portsmouth was only the first in their last five! And their African core players Essien and Drogba are both on the red cross!
But they are quite lucky as West Ham is undergoing a very awful run of form without their attacking ace Carlton Cole. And who knows if Lampard will finally score some giant points with the absence of the Ivorian beast? It might be silence before Lampy's storm.
Have you sent your condolences?
---
Fantasy Line-Ups
My recommendations to strengthen up your fantasy team.
The highly expected top achiever of the gameweek.
Carlos Tevez (
£11.6m)
He'll unleash his rage.
The highly expected top achiever in the next five games.
Ivan Klasnic
(
£6.0m)
On fire with easy opponents coming up.
GW18's Best Line-Up
My preferred squad of the week.
Friedel
G Cahill --- Dunne --- Vermaelen
Lampard --- Milner --- Arshavin --- Eagles --- Milijas
Saha --- Tevez(C)
---Subs (in order): Jensen, Klasnic, Scharner, Pantsil---
Captain: Tevez
Second Captain Choice: Milner
Team Value: £100.3m
Starting XI Value: £80.8m
---
Fantasy Times
The latest premier league news to enrich your day.
UEFA Champions League Draw
David Beckham may make a return to Old Trafford after AC Milan was drawn to face Manchester United on the round 16 of Champions League. He'll be loaned to Milan again from LA Galaxy next year.
Besides that, we'll also see Mourinho to make a visit to his former employer Chelsea with his Italian champion Internazionale Milan.
But can those two people make a revenge with a so inferior Italian side?
"Take my boot you @#&* Fergie!"