Sorry for the lateness as I was busy for my final exams which is around the corner. Let's begin the dissection.
---
My predicted results of matches this week.
STO vs WIG [1-0]
BIR vs WHU [1-0]
BOL vs MANC [2-3]
BUR vs FUL [1-0]
CHE vs EVE [3-0]
HUL vs BLA [2-2]
SUN vs POR [2-0]
TOT vs WOL [5-0]
MANU vs AST [3-1]
LIV vs ARS [1-1]
---
Fantasy Focus
Analysis of big showdowns this week.
Tottenham vs Wolves
We will see Tottenham back to their famous White Hart Lane which is so famous of tearing lesser teams into dusts. Yes, we see them raping Hull City 5-0 here and nuclearbombing Wigan 9-1 in the very same place.
When I compare Wolves with Hull and Wigan, my conclusion is four goals is the minimum goals they will concede. Buy Defoe or Lennon or both and captain one of them, or prepare to go through this gameweek with disappointments.
The only question is how much he will score.
Manchester United vs Aston Villa
Another tough test for Ferguson as his side will await Aston Villa with eleven injured first team players. Carrick and Fletcher will have to make another special appearance as defenders again and this time their opponent is even tougher with Agbonlahor and Ashley Young facing them directly!
Still with their strong midfield and the newly emerged Darren Gibson plus the power of Old Trafford, I think United can pass this test with all three points.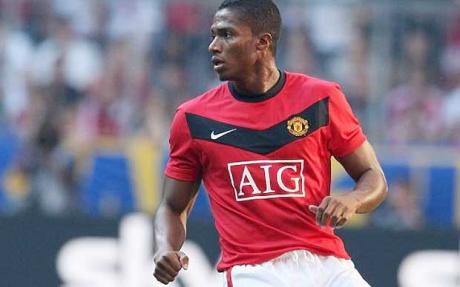 Very threatening.
Liverpool vs Arsenal
A very important match for both sides: one side requires a win to get closer to fourth while the other wants all three points to keep title hopes alive. Good news for Liverpool as Torres and Aquilani both played at midweek's champions league and when they're combined with Gerrard and Benayoun, you can easily expect goals.
Still judging from their last encounter with Arsenal at Anfield which saw Arshavin piled in FOUR GOALS and their latest encounter statistics plus with Wenger's decision to deploy Arshavin to fill in Van Persie's vacancy I think another draw will be highly probable.
The #1 enemy of Anfield.
---
Fantasy Line-Ups
My recommendations to strengthen up your fantasy team.
The highly expected top achiever of the gameweek.
Jermaine Defoe (
£9.2m)
Another hat-trick to come when Wolves visit them.
The highly expected top achiever in the next five games.
Didier Drogba
(
£11.4m)
Too monstrous for opponent's defenders that I think even Birmingham and Fulham can't stop him.
GW16's Best Line-Up
My preferred squad of the week.
Sorensen
Faye Ab --- Evra --- A Cole
Lennon --- Valencia --- Giggs --- Reid
Defoe(C) --- Drogba --- Tevez
---Subs (in order): Hart, R Johnson, Alexander , Dempsey---
Captain: Defoe
Second Captain Choice: Drogba
Team Value: £102.1m
Starting XI Value: £81.6m
---
Fantasy Times
The latest premier league news to enrich your day.
Dean Ashton's Melancholy
Due to a series of irritating injuries, West Ham's striker Dean Ashton is forced to hang up his boots and retire. With only one national appearance so far, this unfortunate player had no choice but to quit the football arena at the age of 26 because of the injury he sustained since 2006. All the best for him in the future.
What a bitter end of his career.