It's gameweek 21 now. How's the preparation of your fantasy squad for this brand new year?
---
My predicted results of matches this week.
---
Fantasy Focus
Analysis of big showdowns this week.
Birmingham vs Manchester United
Prediction: 0-1
Yet another hard time for the red devils as they will travel to Birmingham to battle against the rock solid Birmingham FC. The home side is now 11 matches unbeaten, which is their best record in club history, thanks to their defence led by the spectacular goalkeeper Joe Hart.
Something that United can relieve is that their injury crisis was over now and Ferguson is now able to deploy a complete defender line-up. But given that they were lost to Leeds United shockingly on last weekend, it might give you a big question mark whether they can claim full three points from their superbly on form opponent.
Still, I am going to back United since they are on full throttle to fight for the title, especially when January is the best chance to surpass Chelsea.
Will he be able to smile when the game with Birmingham is over?
Liverpool vs Tottenham
Prediction: 2-1
The most exciting fourth spot challenge this season continues as the defending team Liverpool are going to face Tottenham who have beaten them 2-1 at White Hart Lane. The reds have got their first league back to back wins since September and will be keen to build on the momentum they have just established, while the visitors are set to destroy Liverpool's title hopes to push them nearer to the fourth position.
A good news for Liverpool is Tottenham's ultimately threatening winger Aaron Lennon is not available for this game. This is a big relieve for their defence at left flank as Emiliano Insua was having a hard time guarding him on their first encounter this season. But his job wouldn't be much easier as he might be facing the on form ex-Pompey Niko Kranjcar.
I'll back the all time big team Liverpool as finally with those awful run of form, Mr Luck seems to be finally be friends again with them. It's still highly doubtful though.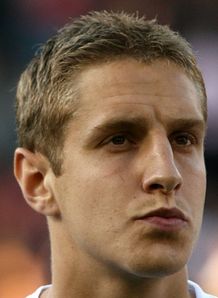 "We'll stop Torres!" I don't think so...
---
Fantasy Line-Ups
My recommendations to strengthen up your fantasy team.
The highly expected top achiever of the gameweek.
Carlos Tevez (
£8.9m)
I can see that he'll score at least one goal, and might end up with three.
The highly expected top achiever in the next five games.
Fernando Torres
(
£11.5m)
Good coming fixtures to build up the team's momentum.
GW21's Best Line-Up
My preferred squad of the week.
Given
Richards --- Rafael --- Ivanovic
Duff --- Arshavin --- Lampard --- Petrov
Tevez(C) --- Torres --- Klasnic
---Subs (in order): Kuszczak, N'Zogbia, Traore, R Johnson---
Captain: Tevez
Second Captain Choice: Lampard
Team Value: £102.1m
Starting XI Value: £83.5m
---
Fantasy Times
The latest premier league news to enrich your day.
Weather Storm
This winter in UK is very severe based on past history and quite a number of games were forced to be delayed. Among all, the game of Arsenal vs Bolton pretty much frustrated a lot of us as most of us loaded a lot of Arsenal's players for this particular double games this gameweek.
So if any of the games this week get cancelled, don't be surprised.
Snow is beautiful, but not its consequences.
Maxi Set to Join Liverpool
Rafa Benitez made his first move in the winter transfer season after successfully made an agreement with Athletico Madrid to sign their right winger Maxi Rodriguez with fee as low as £1.5m.
The Argentine isn't having a good time this season in Madrid and is keen to get away from the club to enhance his world cup chances. The entry of Maxi will mean that Benitez will be able to deploy a full Latin with players such as Lucas, Mascherano, Torres etc.
Meanwhile, Birmingham is said to place a £9m bid on the Dutch winger Ryan Babel.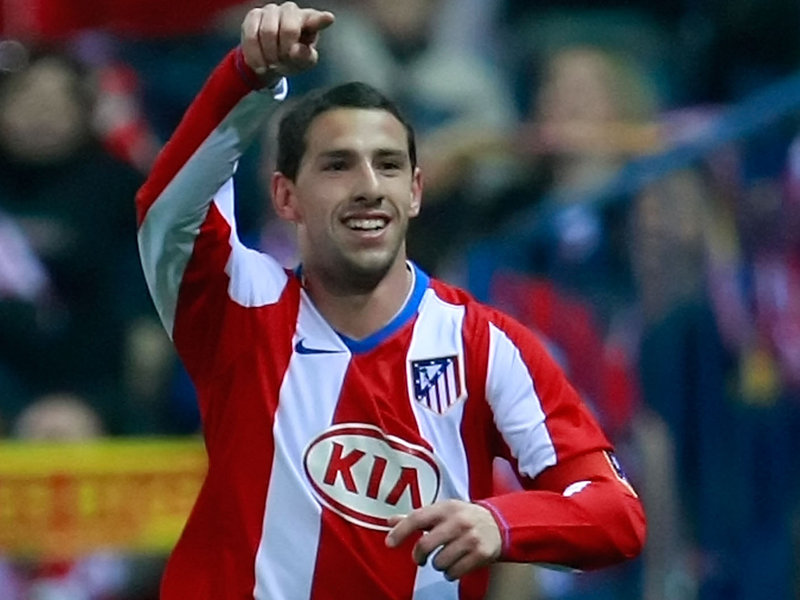 "Yo Masch, I'm coming!"
Vieira Backs to Premier League
The former Arsenal captain is set to join the English Real Madrid Manchester City when he arrives England today for a medical check.
The French had his last national appearance in September 2007 and will hope to bolster up his World Cup hopes by returning to United Kingdom.
His experience will be a great asset for Manchester City to realise their top four ambition.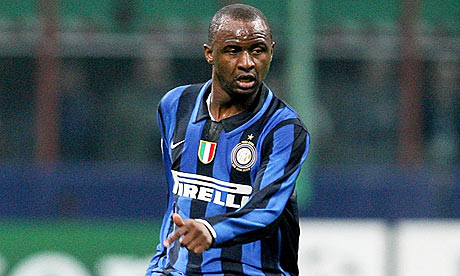 Another fairy tale like Giggs?
Bolton Raids Owen Coyle
A sad news for Burnley supporters as coaches are also transferable during the transfer season - Owen Coyle had headed to replace Megson's position at Bolton.
Frankly speaking, this might prove to be a bizarre for the clarets as they strive for survival of the top flight league. Turf Moor might collapse its status of fortress. Fantasy wise, Bolton players might get awaken with Owen Coyle, so let's observe and decide!
Fine, everyone has the right to choose, but I certainly disagree with his action.