Good day everyone. Here's the result of our 3rd poll of the season.
How many home wins will Man Utd get this season?
Surprisingly, perfect 19 got the first place with 32 votes (47%). There are several reasons I suggest:
There're one or two pro-MU fans spamming their votes here;
Non-MU fans don't have time to vote;
Most of my readers are MU fans!
Which in my opinion, in any case, not any single club in this world could ever get a perfect home win in any season. So the result is really ridiculous.
Followed next is more than 15 wins this season (29%). This might be logical, considering Man Utd's good record at their Dream Theatre. Nevertheless, until now they got 100% home win record.
11 respondents voted for 10-15 wins, and I believed the Red Devil's home wins will be at this range as well. A more precise prediction for me will be 13-14 wins.
Still, they're 5 people who voted for less than 10 wins and the probability for this in my opinion is really too small. Sorry to anti-Devil fans as this is almost equal to impossible.
So do you agree with me?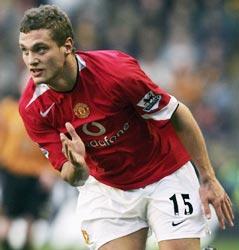 Can he take the challenge for perfect home wins?